Don't take this as an insult, because I don't intend it to be. Most smartwatches available today just weren't designed to accommodate unisex sizes, nor are they appealing to women or those with feminine tastes.
Just take a look at some of the watches on store shelves and you'll see how bulky, and unattractive they can be.
Our own Lawrence Bradford discussed the struggles she had while trying to find a smartwatch.
Frankly, a woman's wrist is often smaller and her tastes are much different than that of a man's; certainly one so invested in the tech market.
The good news is that issue is starting to dissipate, slowly but surely. No one has come up with a viable design for women just yet, but manufacturers have been much better at creating unisex style devices.
The Best Smartwatches for Women: Updated for 2018
There are some unisex watches that are acceptable.
The Moto 360, for example, while still relatively bulky looks sleek and stylish. The real allure is that you can choose from a dozen wrist straps to match your tastes. If you don't see something you like on the Motorola website, there's no need to fret. It uses a standard size band measurement so you can swap the stock band out for almost any strap of your choosing.
This is great not just in terms of style, but also when it comes to comfort. You may not like the band that comes with the watch, but you can easily install one that feels better on your wrist. In that sense, the Moto 360 is much more accommodating than some of the other smartwatches on the market. Which explains why Motorola followed up the original with several updated models.
That said, it's not the only accommodating watch out there, there are many others. We're going to take a look at some of the other models you might want to consider if you're in the market for a smartwatch.
Apple Watch Series 3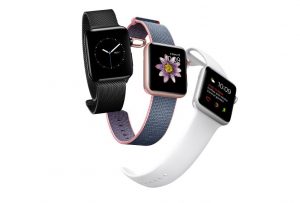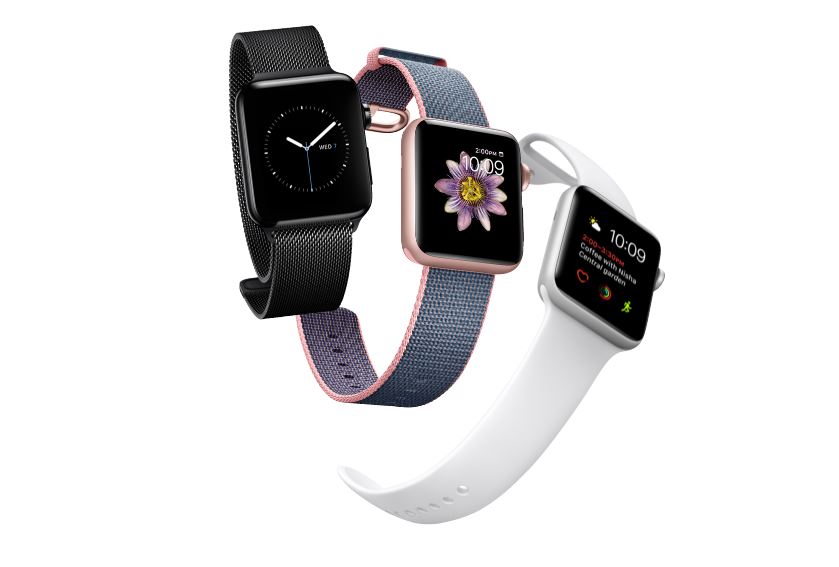 If you own an iPhone and love all things Apple, then the Apple Watch is your best bet. There's always the OG model and Series 2 which are cheaper, and since Apple now bundles the older models with the updated processor you won't be missing out if you stick with their first smartwatch.
If you do spring for the Apple Watch Series 3, you'll get access to several improvements including waterproofing, built-in GPS, and cellular connectivity. Yes, you can connect to a mobile network without your iPhone nearby.
There are so many styles to choose from it's ridiculous actually. You should be able to find something suitable to your preferences, female or not.
There are two sizes – 38mm and 42mm – with the only difference being the smaller model is, well, smaller and so it has a slightly smaller battery.
Misfit Phase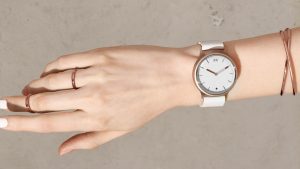 Misfit is generally known for their fitness trackers, not smartwatches. That's okay, because they picked a good time to jump into the smartwatch market.
Their first entry is the Phase, a stunning yet minimal-style watch for women. It has an analog face, and notification support. When a notification comes in – for calls, texts, social, and more – the watch will vibrate and a small window will change color. The color change indicates what notification or alert is coming in.
The Phase will also track fitness and health stats like sleep, steps, and total distance.
It's priced reasonably at $175.
Fossil Q Accomplice
Fossil's devices have always been minimal yet stylish and things are no different with the latest series. The female-friendly version is meant for smaller wrists, lighter in form and weight and incredibly comfortable to wear. Plus, it looks nothing like a smartwatch.
Features include activity and sleep tracking, vibration alerts and notifications, remote access buttons (selfies, music playback, more). Finally, it comes in several styles, colors, and with varying bands.
Asus ZenWatch 3
The Asus ZenWatch line has always been attractive, it's nice to see the company finally dipping into a more rounded style. As the company's other smartwatches, the ZenWatch 3 is powered by Android Wear.
Prices start at $229, which is considerably cheaper than most which seem to hover closer to the $300 mark.
The exterior is made with "jewelry-grade" 316 stainless steel and it has a diamond-cut bezel. There are a variety of straps to choose from too including genuine Italian leather.
It measures less than 10mm for thickness, while the screen is 1.39-inches. To compare it to other specs, that's relatively thin. It's still not the sweet spot, as it might feel thick on smaller wrists, but we're getting there.
It comes in three colors: rose gold, silver, and gunmetal. Although, the two former would be more suited for women.
Also, it's IP67 water resistant, which is always a plus.
LG Watch Style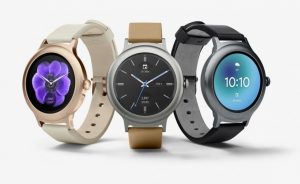 The LG Watch Style is the company's latest smartwatch. It's round and powered by Android Wear.
It's lightweight and relatively thin too at 10.8mm thick.
Not much else to say about this one, other than detailing the styles you can choose from which include rose gold, titanium, and silver.